Hopelight Spotlight: Jeff Scott
"I don't think of cancer as a death knell for people. There are so many treatments. I try to let people know that they can do it. They can work their way through it."
These words of wisdom and encouragement from cancer survivor and caregiver Jeff Scott are born of hard-won experience. A survivor of male breast cancer, his family has faced myriad cancers – his wife Penny, daughter Carrie, sister-in-law Victoria, and brother-in-law John are all cancer survivors. "If I hadn't had all these experiences, I'm not sure I'd be any good at helping."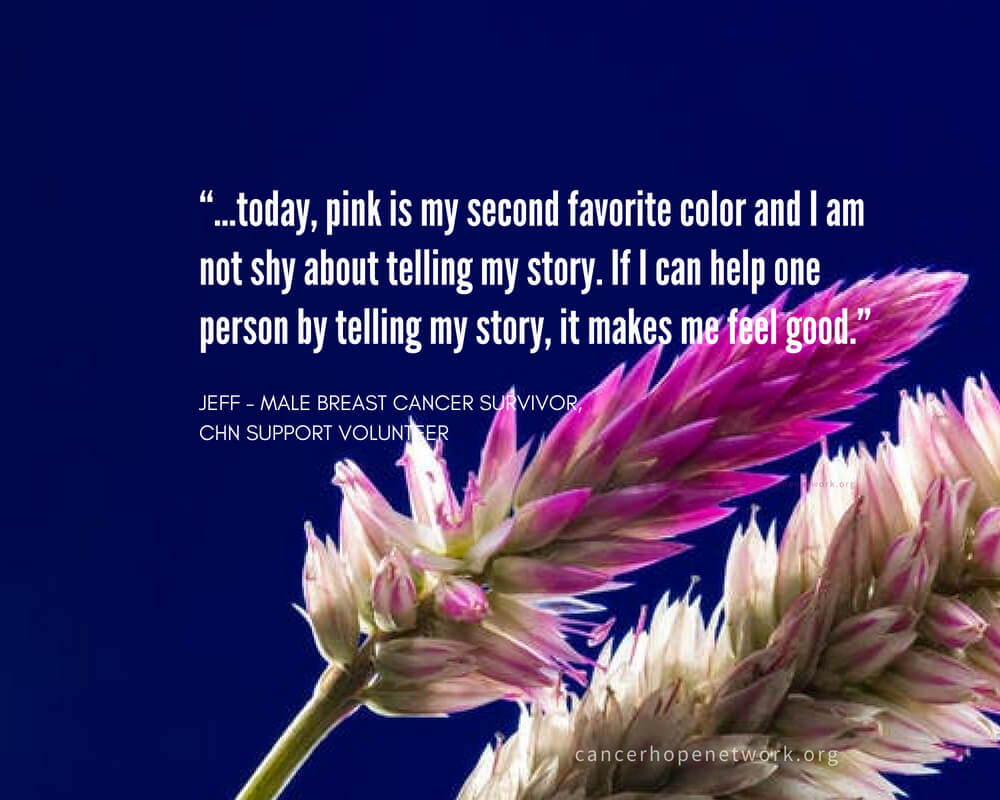 Jeff was diagnosed in 2007. "After having some discomfort from my seat belt, I became aware of a nodule in my right breast." His doctor ordered an ultrasound, followed by a mammogram when masses were detected. "Yes! Men can get mammograms." That mammogram showed two distinct masses in the right breast. An excisional biopsy revealed Ductal Carcinoma In-Situ (DCIS) "DCIS is basically breast cancer that hasn't spread but would if not treated. My doctor said that a lumpectomy was possible, but if I chose that, I would need regular mammograms going forward. The other approach was to do a radical mastectomy on the right side and possibly a simple mastectomy on the left for prophylactic reasons."

Jeff celebrated his October birthday by having surgery, including a Sentinel Lymph Node Biopsy. Happily, his margins and the harvested nodes were clean, meaning he wouldn't need radiation or chemo.
A self-described man of action, Jeff began his journey of healing by joining the DEFEAT Cancer (Diet, Exercise, Family, Education, Attitude leading to Thriving) group at St. Charles Hospital in Bend, Oregon. He trained as a Support Brother volunteer and later as a CHN Support Volunteer when the programs began partnering.
His reasoning was simple. "Early in this journey I had some thoughts of embarrassment because I, as a man, had what is generally considered a woman's disease," he recalls. "The more I thought about it though; I realized that I could perform a service for all men by being very open and honest about being a male breast cancer survivor. So today, pink is my second favorite color and I am not shy about telling my story. If I can help one person by telling my story, it makes me feel good."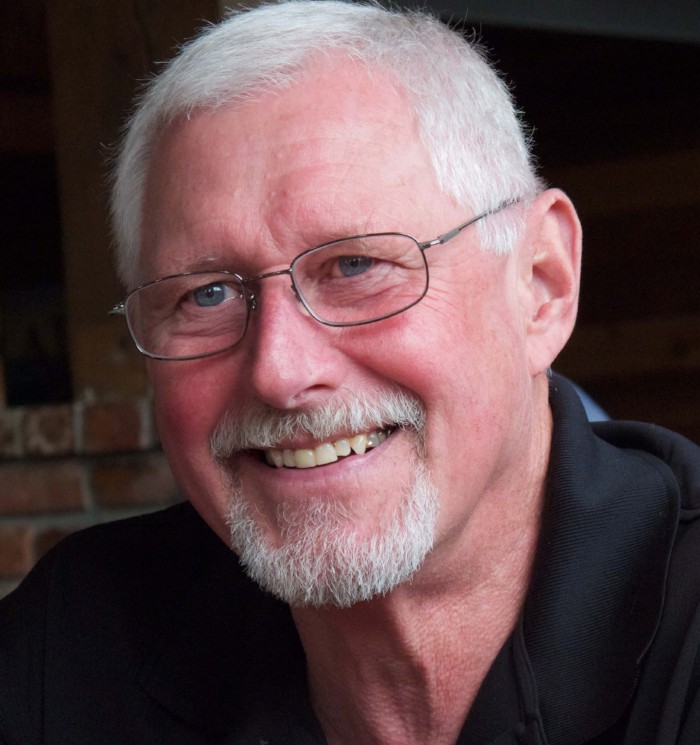 It hasn't always been easy. Jeff acknowledges the challenges of life after treatment. "I am still self-conscious of my physical appearance. Women have cover-ups that hide the scars and obvious signs of breast cancer – swim tops, bras, etc. For the longest time, I have been reluctant to take my shirt off in public places. We started to do water aerobics recently and most of the participants are women. They have accepted me and shown little concern that I have a loss of tissue and am missing a nipple."
Today, Jeff is retired and has fulfilled a lifelong dream of becoming a HAM radio operator. Always a helper, he is the secretary for his HAM group – COARECT (Central Oregon Amateur Radio Emergency Communication Team). COARECT is dedicated to helping provide emergency communication during times of natural disaster. The group partners with local health clinics to help provide emergency radio services and is even converting a donated ambulance into a MICU (Mobile Interagency Communications Unit).
When not working in his community, Jeff is helping patients and caregivers across the nation.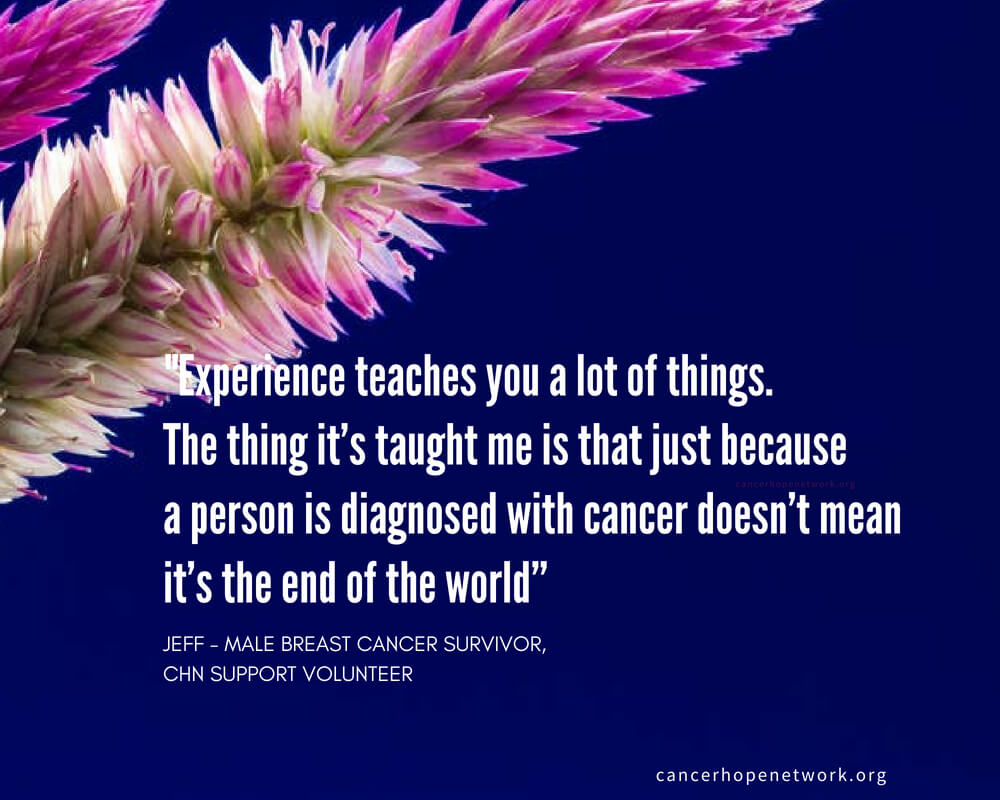 His advice to newly diagnosed patients and their families is simple – ASK. ASK. ASK. "As a CHN volunteer, we can't give medical advice, but we can let people know that there are a lot of questions to ask. Make yourself as knowledgeable as possible. Have your doctor stop if you don't understand. Make them repeat what they're saying. Ask for more information in layman's terms."
"People get scared and concerned when they don't have enough information. Talk to your doctor if you're having side effects. They can often prescribe something."
"Experience teaches you a lot of things. The thing it's taught me is that just because a person is diagnosed with cancer doesn't mean it's the end of the world."
Need perspective? Looking for some encouragement through a tough diagnosis or into survivorship? Get matched with Jeff – or another Support Volunteer who has been where you are.  Click HERE or call 877-HOPENET (877-467-3638) today.