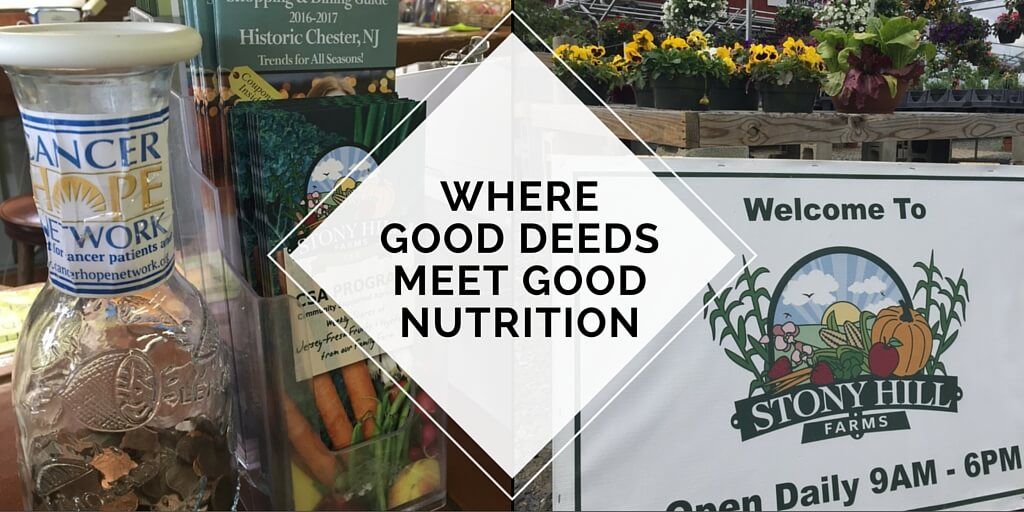 "Eat food, not too much, mostly plants." Michael Pollan
"The smallest deed is better than the greatest intention." John Burroughs
Here in the Cancer Hope Network offices, we're firm believers in the importance of good nutrition and witness to the amazing power of generosity.
Our friends at Stony Hill Farm are working to bring the two together -– providing delicious, nutritious food (and the plants to grow more!) – and raising money to support cancer patients and their loved ones.
Last fall, they began inviting people to donate their change to Cancer Hope Network – at the farmstand checkout (or after purchasing a ticket to the super-cool corn maze ).
This spring, they've continued the fundraiser. Our thanks to the generous Stony Hill staff and customers for raising more than $600 to ensure no one faces cancer alone. We are enormously grateful for their support – and hope you'll thank them the next time you're in the neighborhood.