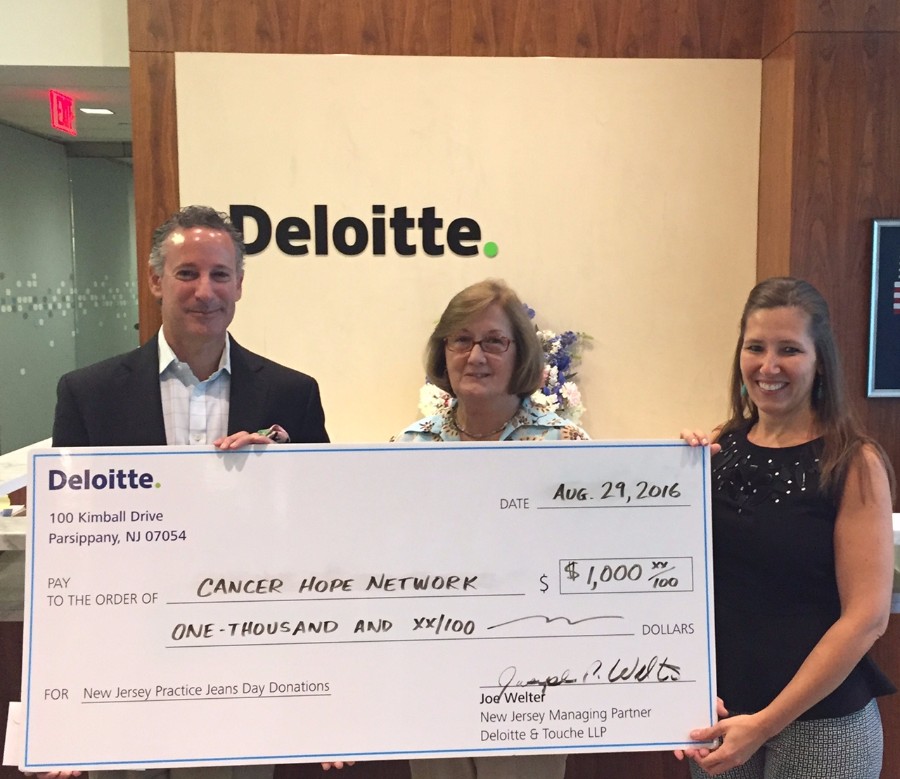 Thanks to the generosity of Deloitte & Touche LLP employees in New Jersey, cancer fighters and caregivers will be matched with someone who has been where they are. That's because Casual for a Cause, a program supported by Deloitte's Volunteer Council of New Jersey, selected Cancer Hope Network to receive a gift of $1,000.
Since 2015, Casual for a Cause has raised more than $19,000 for nonprofits throughout New Jersey.
We are grateful for their support.
Pictured above: L-R
CHN Board Chair, Adam Weissenberg, National Managing Audit Partner, Deloitte & Touche
CHN Executive Director, Wanda Diak
Joanna Ostaszewski, Manager, Deloitte & Touche