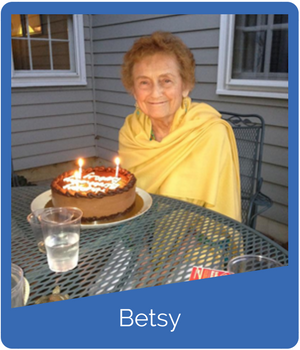 My life was rich. I had three grown children with homes of their own. The office I had been asked to open for my employer was doing well. It was all rewarding. Little did I know my life was about to change completely.
I started noticing blood in my urine. Although I had no pain or other symptoms, I decided to consult with my doctor. Tests indicated kidney cancer, and three days later I had surgery to remove the affected kidney. After surgery, the doctor said that everything looked clear, and no follow up treatment was necessary. I went back to the work I loved and put my cancer experience behind me.
One year later I experienced an inexplicable weight gain. I had not changed my eating or exercise habits, yet my waistline was expanding. My doctor drew fluid from my abdomen and had it biopsied. The tests revealed that the fluid was cancerous.
I had renal cell carcinoma, the most common type of kidney cancer. The cancer from the previous year had spread to five organs in my body. The fluid in my abdomen was from the cancer spreading to my stomach lining. Far more horrifying than the diagnosis was the doctor saying that I was "too far gone to treat" and to my daughter's question of how long, he responded, "weeks."
My response was, "They have no idea how tough I am." I went for a second opinion. While not overly optimistic, the second doctor offered some hope. He told me of a doctor who was doing interesting things with renal cell carcinoma and biological therapy at a medical center in North Carolina.