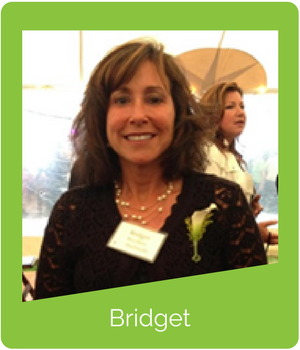 The C word changes your life in one split second, but it does not and will not break you. As a breast cancer survivor having had a double mastectomy, 18 rounds of chemo, 38 rounds of radiation, and life threatening complications- you name it, I had it, but guess what?- I am still here to tell you my story. I might have been broken, but mended rather quickly with my desire to fight and the amazing support system from my oncology team.
Life as I knew it became completely altered after the cancer word entered my world. It was through perseverance, inner strength, my ability to fight and survive, happiness, a calm mental state of mind, and of course HOPE and love toppled with my faith and the power of prayer that I survived.
My year went like this: my mother-in-law was diagnosed with small cell lung cancer in May, my sister-in-law with colon cancer July 4th, and on my son's first birthday in August, I was diagnosed with breast cancer. Shortly thereafter, I lost my house to a short sale and was terminated from my job due to my illness…life as I knew it, was forever changed. I realized however, that I didn't need any of those materialistic things in my life. All I need is family, hope and my faith. I always had God in my corner, but he handed me those pink boxing gloves and said, YOU CAN DO THIS….and so I did, and so CAN YOU!!
Cancer is such a common household term today, but that does not make the disease any less severe when diagnosed. It is physically, mentally, and emotionally draining to say the least. It is quite humbling to lose your hair and appear different to others, but it does not and will not break you. Hair grows back, cells replenish (the good ones), your spirit grows stronger, your love and hope and desire make you complete. You are not alone in this battle but please know and repeat after me, it does not and will not break you! Look at me…now years post-cancer.
I never thought I would be here writing this story, but I am and you are reading it so know that there is HOPE…much hope, much love and much support. The Cancer Hope Network and its amazing staff truly showed me what it feels like to light up my darkest days. It is my duty to pay it forward. Thank you!