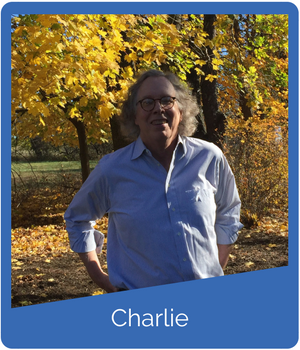 I turned 57 in the fall of 2008. I was winding down a second career as a stay-at-home father and beginning to contemplate my future possibilities. Apart from a persistent cough, my health was good. I might have described my life as one of settled contentment.
As winter set in, my cough acquired increasingly alarming characteristics, which I dutifully reported to my primary-care physician. Each visit to the doctor resulted in a new antibiotic prescription. I found myself suffering night sweats, which required my changing my pajamas as often as half a dozen times a night, and the racking cough started to tear the cartilage between my ribs. In a futile effort to control the pain, which also ran along my right collarbone, I wrapped my chest in an Ace knee bandage. Failing to take my complaints seriously, my doctor boasted that, unlike many in his profession, he was reluctant to recommend chest x-rays.
I knew that I was really sick: morbid shadows were closing around the peripheries of my consciousness. I feared that I had pneumonia. When my doctor went on vacation, I availed myself of the only alternate regional "primary" listed (wrongly) in my insurer's network. This doctor gave me a cardiac stress test and allowed that he suspected pleurisy. When my regular doctor returned, I insisted on an x-ray.
A grim cascade ensued: a CT scan sent me to a pulmonologist, who performed a bronchoscopy on my partially collapsed right lung; a biopsy revealed a squamous-cell carcinoma in the upper lobe; an oncologist, a radiation oncologist, and a surgeon all expressed distinctly guarded optimism; a mediastinoscopy revealed lymph node involvement; the size and location of the tumor precluded immediate surgery; the cancer was staged III B.
I was overwhelmed. On my own, I was unlikely to have assembled the marvelous medical team, spread over two hospitals some twenty miles apart, which saved my life. My wife, Ann, assumed the roles of navigator, dealing with the devilish details that would have defeated me, and--disguising her own fears and frustrations--head cheerleader. For my part, I uncharacteristically grasped any particle of hope, real or imagined, that presented itself. I determined to do everything within my power to follow instructions and stay alive. My battle became an unrelieved, full-time job; cancer occupied the forefront of my mind, and my shadowy fears dissipated in the presence of a specific, tangible adversary.
I found extraordinary support on a variety of fronts and greedily sucked it all up. Old friends materialized from the distant past; missing me at my fortieth reunion, high-school classmates rallied round. The range of well-wishers from the intimate to the casual astounded and heartened me. Others, including two of my siblings, recoiled into horrified silence.
An encounter with two acquaintances was revelatory. One, whose wife had endured near-record levels of chemotherapy, volunteered "I know what you're going through." The other, a survivor of three different cancers, snapped "No. You don't." Grateful for the good wishes of each, I was beginning to understand the second man's perspective. I bonded with those I had met in the chemo room and waiting for radiation. I looked forward to the meetings with my support group, where I drew particular strength from the examples set by the veteran survivors. Although unwilling to identify myself as a member of "the sickly community," I was learning their language.
I had determined early in treatment to avoid the internet and to trust my doctors. I appreciated, statistically, that my chances of surviving for five years were poor, yet I believed, somewhat irrationally, that I would be among the lucky. Six weeks of chemotherapy and an abbreviated course (sixteen sessions) of radiation shrank my tumor and pulled it away from the chest wall enough to permit surgery, and I sensed that my odds were improving.
Resectioning the lung was an unqualified success. When my beaming surgeon told me that I was free of cancer, an unfamiliar expression illuminated her usually professionally stoic face. I feebly rose to my feet and cried a little. A month later I began three rounds of prophylactic chemo at three-week intervals. These powerful doses left me weak and hairless but nonetheless anxious to apply my experience to some constructive end larger than my own health. I had dodged a bullet, and others in similar straits ought to know that they could reasonably expect a fighting chance. Without a large fortune at my disposal, "giving something back" seemed elusive. Once time had proved my recovery legitimate, a friend from my support group—a woman with ten years' freedom from lung cancer—asked whether I would be interested in volunteering at the Cancer Hope Network. I leapt at the opportunity.