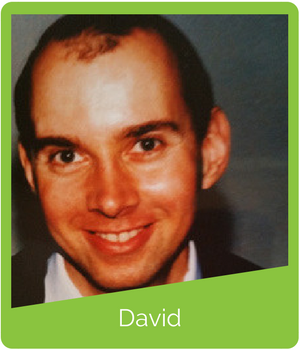 "If we are ever to enjoy life, now is the time, not tomorrow or the next year . . . Today should always be our most wonderful day." –Thomas Dreier
More than a decade has passed since my cancer diagnosis. It began in 2004...An incredible journey traveling along life's road, taking me from cancer patient to cancer survivor. That year I faced Stage 3 Anal Cancer. I put on a brave face but in private, it was fear.
At the time, my life changed in an instant and forced me to make difficult decisions. August 2004 came and with it a steady stream of doctor appointments. As it turned out the cancer had spread to one lymph node in my right groin. This was the secondary location; the anal region was the primary site. By mid-month, my surgery was scheduled and the cancerous lymph node was removed. After the procedure, I had a month and a half to heal and recuperate. It was important for me to keep a modicum of normalcy in my daily activities.
Over the Labor Day weekend, my surgeon gave me permission to go kayaking in Long Island Sound. He told me to proceed with caution and to not over-exert myself. I had never kayaked before and I had a blast. On October 11, my full regimen of chemotherapy and radiation commenced and all treatment ended on December 7. Reflecting back, I remember the following: though the treatment protocol was grueling and tiring I managed to work out a good portion of the needed time and travel to my scheduled appointments via the NYC subway system.
Then, leading up to Thanksgiving, everything fell apart. I took a sick leave from work for the entire month of December, resuming a normal work routine in January. My skin became irritated and raw from the radiation and I felt depleted of energy. I became very pale from the chemo-induced anemia that developed and was given an iron supplement to remedy this temporary condition.
Overall, I felt bleak and weary but was determined to enjoy the fast approaching holidays. Gradually my strength returned and I got to celebrate the Christmas Season and New Year.
My wonderful day began when I heard "David you are cured." As I recall that time... every day I had put on a stoic face, I was a determined crusader, I embarked on a path of self-discovery grappling with human frailties only to realize that the strength and willpower of the human spirit survival comes from within through found faith. First, I had to completely surrender and acknowledge that I was not in total control of this; and I needed all those helping hands from family and friends that reached out to me. The medical treatment and support from the doctors and staff at my cancer center in New York City was unprecedented. I remain deeply indebted for their continued care and assistance with occasional follow up visits.
Emerging from a period of uncertainty, a social worker whom I remain in contact with gave me a Cancer Hope Network brochure. Eventually, I called CHN and became a volunteer. Going through an experience like this is truly humbling and transformative. Nothing quite prepares one for the afterward phase and a new normal metamorphosis prevails. I'm grateful to be given the opportunity to give support to others during a critical and vulnerable moment in their lives.