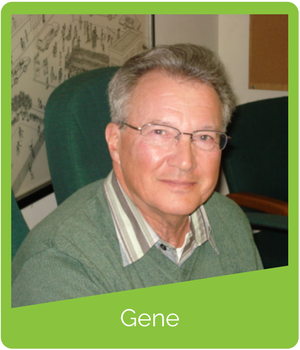 Four unexpected dreaded words that gave me the sinking ominous feeling in the pit of my stomach on that day in August of 2009 when I was diagnosed with prostate cancer. My urologist was very compassionate and thoroughly explained the type of cancer I had and treatment options available. I walked out of his office stunned, scared, confused and imagining the worst case scenario. My most immediate problem was how to inform my wife. When I arrived home she knew from the look on my face that the news was not good. I attempted to explain the various options but she suddenly interrupted me and asked, "What are WE going to do about this?" I just hugged and kissed her and, said, "WE will beat this thing together!"
With my family's support we formulated a plan that included extensive research on various treatments, availability of support groups, and a list of surgeons and other specialists. The internet provided me with volumes of material on types of surgery, radiation and chemotherapy treatments. The second phase of the plan involved the various support groups. I immediately contacted the president of US TOO, a prostate cancer support group out of the Morristown Medical Center. He suggested I attend a few meetings of the group to listen and evaluate what other men have experienced with the various treatments available. I attended several US TOO meetings and compared the online information with the information I received from the meetings. With this arsenal of information, I initiated consultation appointments with various specialists in the area of prostate cancer. My wife and I developed a list of questions that we presented during each of these consultation visits. After eight weeks of research, doctor visits, and direct answers to our questions, we decided the best treatment for my type of cancer would be the robotic daVinci surgery.
My surgery was scheduled two days before Thanksgiving Day 2009. We entered the hospital with trepidation and a lot of anxiety. However, I was satisfied and confident with the information I had gathered and the decision about the surgery option I had chosen. The rest was left to the hands of the surgeon. I was well aware of some consequences I might encounter after the surgery, such as ED and incontinence. However, I was willing to accept them as long as I was cancer free. After more than nine years, I am very satisfied with the surgery and thankful that I am cancer free. I now have a more positive outlook on life and consider every problem to be minor compared to having and conquering cancer.
Through my association with US TOO, I became a volunteer for the Cancer Hope Network. Upon completion of their effective training session, I am now able to discuss and share my experience with newly diagnosed prostate cancer patients who have the same concerns I had so many years ago. It is especially gratifying and rewarding to provide this service because they WANT to know. If you are reading this, you or a loved one has been diagnosed with prostate cancer. Please contact The Cancer Hope Network for their invaluable services and take advantage of what they have to offer.