MoMo's Warriors
Each year, the CHN Golf Classic raises funds and awareness to support cancer patients and their loved ones.
Want to attend? Register at cancerhopenetwork.org/golf today.
To make a donation in support of Cancer Hope Network and join us in honoring MoMo's memory, please complete the form to the right.
If you would like to specify where to designate your support (Memorial Flag, Cork Pull, 50/50), please indicate in the area toward the bottom of the form.
(Memorial Flag - $20/more | Cork Pull - minimum $25 | 50/50 - 1/$25, 5 for $100).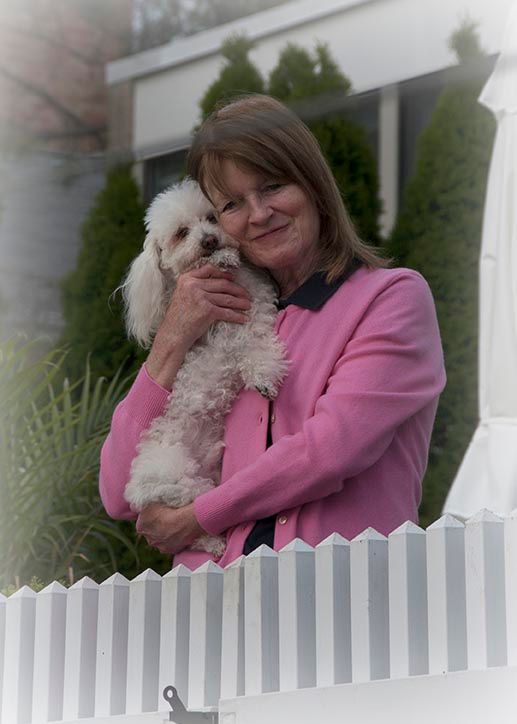 To my mom, I will always be "Johno," and I will always look like the young man in the picture above who actually had hair!
 My mother was cut down in less than two months by colon cancer.  It was so aggressive and fast-spreading that it killed her between a perfectly clean colonoscopy, and a regularly scheduled one that hadn't occurred yet.  My mother was obsessed with her weight, not out of vanity, but over concerns for her health.  She thought the occasional pains in her middle were diverticulitis, and said to herself, "the day I lose a pound, I'll make an appointment."  The pound was lost, the appointment was made, and a CT scan confirmed the worst.
As she was dying, I kept saying to myself in disbelief, "but 90% of her… is good!"  She was the picture of health.  Despite being a lifelong smoker, her lungs barely showed a blip on scans.  She escaped all of the other maladies a normal 66-year-old is supposed to be plagued with.  And that is why, I think, we have to defeat this scourge known as cancer.  There is absolutely no reason why, in this age of "miracle and wonder" as Paul Simon so aptly put it, that a person can go from here to gone in less than two months, and medical science can do nothing but shrug its shoulders and say, "sorry."  I refuse to accept that.  And I know all of you do, too.
I also know that, had my mother been able to hang around longer than she did, that she would have loved and valued the type of service the Cancer Hope Network provides.  She would have gladly taken, and given, strength in that relationship, and that volunteer would have been as lucky to know her as she would be to know them.  I'm only sorry she was unable to see the miracles you guys pull off, day in and day out, first hand.  Because that is what they are.
Today, almost two years to the day she died, I know my mother smiles down on all of us.  Today, Johno plays for MoMo.
Cancer Hope Network, I thank you all for all you do.