News & Events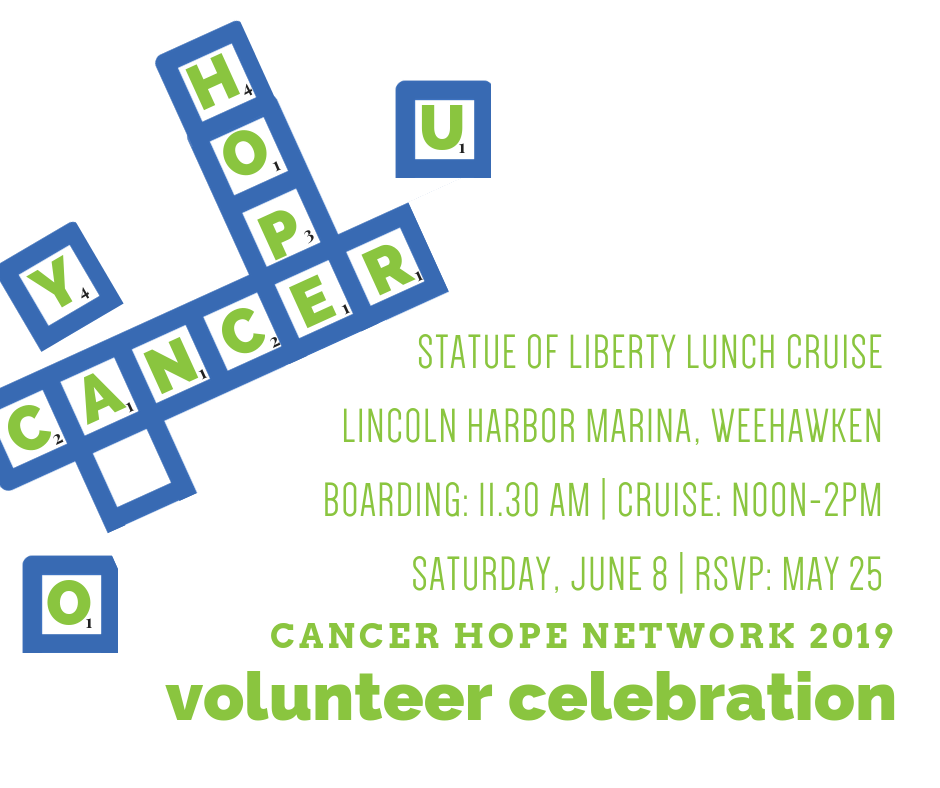 You're the answer to the questions. A piece in the puzzle of pain. The winning hand. A triple word score.in life's grim games.
On the phone and in person, with grace, care and good humor, you help cancer patients and caregivers find hope.
Please join us to celebrate the most important part of the Cancer Hope Network team – YOU!
You and your guest will enjoy lunch, mingle with other volunteer survivors as we cruise the Hudson and yes, play some games!
The event will be held Saturday, June 8th at Spirit Cruises (Lincoln Harbor Marina, 1500 Harbor Blvd, Weehawken, NJ).
Please respond by May 25. We look forward to celebrating you!